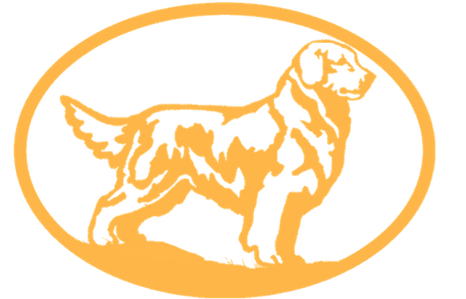 MASTER
WAIT LIST - HOW IT WORKS (below): 
We work off a Master List, with a 1st come 1st served premise.  Once the deposit/paperwork is RECEIVED, we add clients info to the MASTER WAIT LIST.  Once we have a CONFIRMED pregnancy or breeding, we will setup a MOMS LIST for that specific mom located in our CURRENT & NEXT LITTER area.  Clients from the Master list (below) will be copied (going in order) & added to the Moms list of their choice, or if NEXT was listed on the application, client will be added to the "Next open spot" on the next pregnant moms list that matches clients criteria (example if wanting a dark puppy, then I will only put on a mom's list that will likely have dark pups). 
While waiting for female to be breed, info will be in GRAY, but may have a colored future date at the end.  Once the mom has been bred info will be changed to BLUE.   Names can only be added to 1 mom at a time unless getting more than 1 pup, or if your 1st choice is an "alternate" pup then your name can be added to your 2nd moms choice, in case there are not enough pups in your 1st choice.   Names are not deleted from the Master list until the pups go home, but are highlighted in GREEN  to show they are BORN and confirmed on a Moms List or in PINK to show the owners have picked out their specific pup & are just waiting for it to be old enough to go home.  Once pups are born & we know how many & their sex, we will contact the clients on that Moms list, & confirm if there is enough pups of the sex they prefer or not.  If not, things might flex a bit as they may take an opposite sex instead of the sex we had them down for or they may bump to the next coming litter that is not yet OFFICIAL (staying in order of the Master List).  Once the Moms List is confirmed the list becomes OFFICIAL & changes cannot be made (usually right after pups are born).
CHANGE ON HOW LONG PRICES ARE GOOD FOR:  CONTRACT PRICES WILL ONLY BE HONORED FOR 1 YEAR  FROM THE DATE CONTRACT IS SIGNED.   AFTER 1 YEAR THE PRICE WILL AUTOMATICALLY CHANGE TO OUR CURRENT PRICING.   EXCEPTIONS:  THOSE CURRENTLY ON WAITING LIST ARE GRANDFATHERED FOR 1 YEAR FROM SEPT. 1ST 2021, (NO LONGER IN EFFECT).  EVEN IF THEY HAVE BEEN ON THE LIST FOR YEARS.   THE OTHER EXCEPTION IS IF A CLIENT WANTS A PUP FROM A SPECIFIC MOM, AND THERE WERE NOT ENOUGH PUPS OR ENOUGH OF THE SEX THEY CHOSE & IT TAKES LONGER THAN 1 YEAR FOR THAT MOM  TO HAVE HER NEXT LITTER, ONCE THAT MOM HAS HER NEXT LITTER & OWNERS ARE OFFERED A PUP OF THE SEX THEY PREFERED, IF THEY REFUSE A PUP FROM THAT LITTER, THEY ARE NO LONGER GRANDFATHERED IN TO PRICE CHANGES.  
REFUNDS:
WE ONLY REFUND DEPOSITS IF WE CANNOT GET OUR CLIENTS A PUP OF THEIR                       PREFERRED SEX FROM THE MOM THEY WANTED, or from a SPECIFIC TIME FRAME (ie Spring/Summer Litter).  
If a client is no longer interested (& we have been planning on a pup for them) we will NOT refund the deposit.  Once pups are born if we do not have a pup for them (ie not enough girls in litter) the client at that point has the following options:  take an opposite sex, wait for the next available litter, or choosing a refund of the deposit. 
2023 - LITTER(S) PLANNED
CURRENT- Fall litters
BELLA/RIPLEY - BORN 9/29/23 - GO HOME  11/25/23.
LAYLA/RIPLEY  - BORN 10/3/23  - GO HOME 11/25/23 
                            MASTER WAIT LIST
IF YOU DO NOT PLAN TO GET A PUP PER DATES LISTED NEXT TO YOUR INITIALS, PLEASE LET US KNOW AS SOON AS POSSIBLE. THANKS! 
Gray=Waiting, Blue=Mom bred/pregnant, Green=Pups Born/confirmed w/client Pink = Pup picked out - going home soon 
# - OWNER - STATE - SEX - MOM - LIGHT/MED/DARK - TIME FRAME/YEAR
1. OURS  - WA - ALL GIRLS  -  ALL MOMS  - 1ST OPTION - ANY TIME 
2. SF - WA - GIRL - BELLA - 2023
3. LN - AK - GIRL - LIGHT/MED -NEXT- 2024
4. RN - OR - GIRL - MED/DARK - ASHLEY - 2024
5.  AL - WA - GIRL - LIGHT/MED - LAYLA - 2023
6. SP -  WA - GIRL - LIGHT/MED - BELLA - 2023
7.  LR - WA - GIRL - LIGHT/MED - LAYLA - 2023
8. SS - OR - GIRL - ANY - RUFFLES/RIPLEY - 2024 or early 2025
9. AC - WA - MALE - MED - LAYLA - 2023
10.  FL - CO - MALE - LIGHT - LAYLA & BELLA 2 PUPS - 2023
11. RC - WA - GIRL - MED - CIDER/EMBER - 2024
12. CL - WA - GIRL - MED - LAYLA - 2023
13. CB - OR - GIRL - LIGHT - RUFFLES - 2024
14. ST - OR - GIRL LIGHT - TIZZY - 2024
13. KS - GIRL - VIEWING ONLY - LAYLA
WE ARE TAKING APPLICATIONS FOR  BELLA'S LITTER BORN 9/29 & LAYLA'S  LITTER BORN 10/3
 WE GOT OUR PO BOX MAIL ON 10/26/23, SO WAIT LIST IS UP TO DATE AS OF THAT DATE.  THANKS ALICE
CONTACT US AT:
Browns Golden Delights on Gold Pond
POBox 1274
Battle Ground WA 98604 (Physical location is in Amboy)
Please read info in Purchasing (above button) before calling, as it will answer most questions.
360-263-5030
NEW EMAIL - WWW.BROWNS.GOLDENS@GMAIL.COM