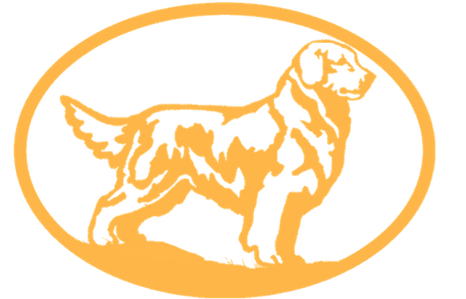 ON HOLD - TEAL COLLAR GIRL
        ON HOLD - LIME COLLAR GIRL
        ON HOLD - ORANGE COLLAR GIRL
        ON HOLD - DK PURPLE COLLAR GIRL
        ON HOLD - LT PURPLE COLLAR GIRL
        ON HOLD - PINK COLLAR GIRL
 SETTING UP INTERVIEWS FOR HIM NOW - PREFER A THERAPY HOME TO WORK WITH DISABLED CHILDREN.                                         THE RED COLLAR  MALE WILL HAVE A REDUCED PRICE, UNFORTUNETLY AS HE WAS 1ST BORN & THIS WAS A 1ST TIME MOM, WHEN HE CAME OUT, THE MOM BIT HIS EAR FLAP CAUSING A HOLE THRU IT, UNFORTUNETLY HIS LOWER EAR DID NOT GET THE BLOOD SUPPLY NEEDED AND HE LOST MOST OF HIS EAR FLAP.  THIS IS PURELY COSMETIC AND WE HOPE AS HE GETS OLDER THE UPPER PART WILL GET ENOUGH HAIR TO HIDE THAT THE LOWER PART IS MISSING.  AS THIS IS THE LINE I USE IN ALOT OF MY THERAPY DOGS, I WAS THINKING IT WOULD MAKE A WONDERFUL THERAPY DOG FOR SOMEONE WHO WORKS WITH CHILDREN WITH DISABILITIES.    THE GREEN BACKGROUND PHOTOS SHOW BOTH SIDES AND A FRONT VIEW OF HIS EARS.  LAST PIC IS A STRAIGHT ON SHOT OF FACE.
    DAISY'S LITTER BORN 12/22/19  1 FEMALE PUP AVAILABLE 
    This is my friends litter with my male Montana, mom and pups live in Gig Harbor.  If interested call me at 360-263-5030 and I will pass your name onto the owner.  Thanks Alice  
       ON HOLD - WHITE COLLAR GIRL
 SEE "NEXT LITTERS" FOR CURRENT WAIT LIST OPENINGS & OUR OTHER FUTURE MOMS TO BE.
TO START PURCHASE PROCESS:   Go to the "PURCHASING" tab above for more info.
CONTACT US AT:
Browns Golden Delights on Gold Pond
POBox 1274
Battle Ground WA  98604     (Physical location is in Amboy)
(Please read info in Purchasing before calling, as it will answer most questions)  360-263-5030